The Design Service
How it works
An appointment to meet your busy schedule
Light evenings and weekend timings are available
A visit by Paul Stone to your garden project without obligation
You give me your brief or I will give suggestions - or both! I will help you identify a budget for the work that might be undertaken or work within the constraints of the budget you indicate.
Paul Stone Gardens will supply a quotation for the elements of the design required.
Usually within 1 week with options for preparation of work schedules, tender documents, plant schedules, suppliers and recommended specialist contractors and garden build supervision as required.
On acceptance of the quotation Paul Stone will visit your garden project
To spend quality time in your garden project, liaise with you and carry out a survey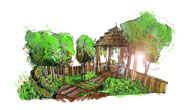 Usually within 4 weeks, available in hard copy on size A1 drawing paper or as appropriate, and / or  as an attached file document sent by email or on a memory stick. The designs are hand drawn.
Paul Stone will visit your garden project to meet you and present the design for your approval.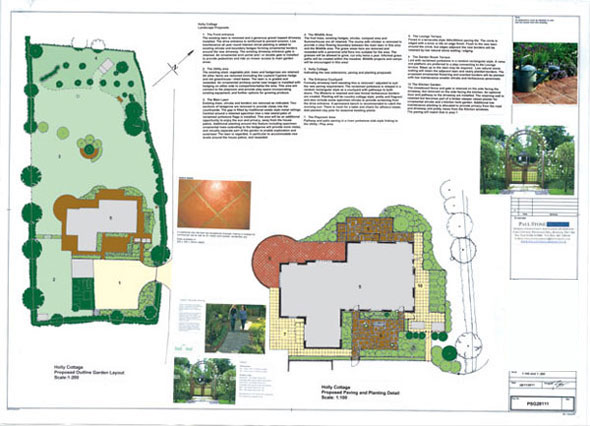 The ideas and proposals will be thoroughly discussed enabling you to fully understand the potential of the design. Any elements requiring design or content change will be identified.
If required the Design is adjusted / revised to meet your requirements and sent to you with copies.
Usually within 1 week
 Usually a deposit of 10% on order with the balance on completion of the design. VAT will apply.
Other Services
Paul Stone will recommend 3 expert contractors to independently quote to carry out the design proposal. A schedule of work can be provided to ensure the quotations are comparable and that all the necessary elements of the work are taken into account. Advice on placing an order is then given.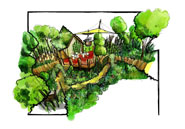 You may prefer that Paul Stone supervises the work by contractors with daily, weekly or monthly visits to the garden build.
Many clients wish to carry out all or some of the elements of the garden build themselves, perhaps phased over a number of seasons or years. Paul Stone can give advice and support.
You can ask Paul Stone to visit your garden just to give advice on all design, horticultural and garden construction related matters. He is in contact with many garden specialists in all spheres of gardening and landscaping.  Help with planning permission. Advice on garden problems.
Garden Surveys
Have your garden surveyed with levels, features and planting fully identified and recorded.
Paul is on occasion happy to provide a talk on Landscaping and to pass on knowledge and skills.
Clients have included: